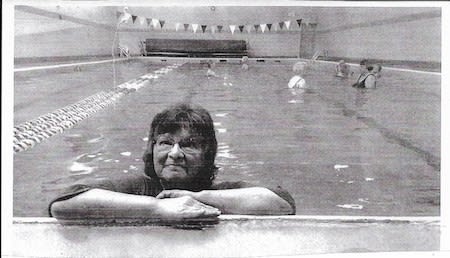 Wendy Graves
I am the Water Workz instructor at the WAC (east side facility). My choice to work in the water was unintentional. As a student myself, I was "drafted" by one of the aerobic coordinators at the WAC a long time ago. Singled out because of my dedication to attending classes 4 times a week, this woman saw potential, took me under her wing, and allowed me to develop my teaching techniques. I have attended workshops involving different pieces of equipment we use in the pool and helped to secure that equipment for class and keep it in good condition. Variety in workouts is something I am proud of and will continue to nurture as it keeps it interesting.
Anyone is welcome to attend. Workouts can be modified for fitness levels (intensity, repetitions, impact) and age.
Body needs and conditions change as we mature. Staying fit and flexible is critical to aging. Having been with this club for 23 ½ years, my classes have evolved along with those who have been attending for many years. We still work hard and enjoy the process.