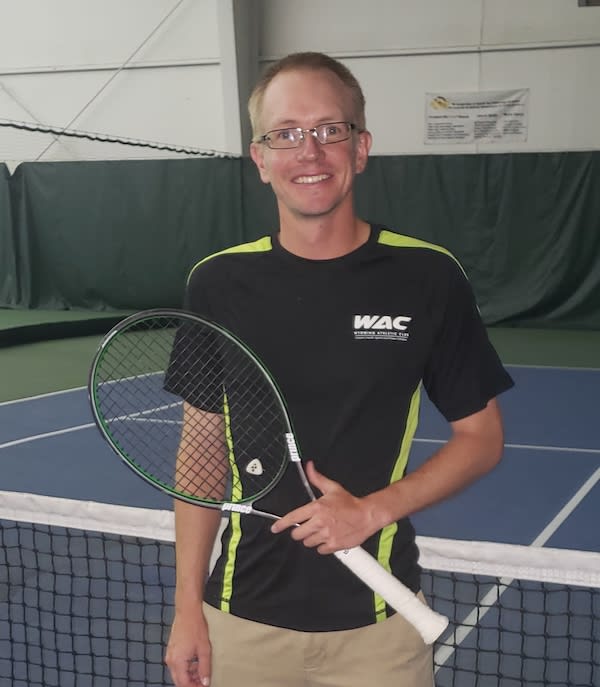 Tim Hough
Tim is a USPTA certified teaching professional with 4 years of experience teaching tennis in Colorado and Wyoming. He began his coaching career as the Tennis Instructor at PODER Academy in Cheyenne WY, coaching kids ages 5 through 13. Tim then moved to Laramie and was the volunteer assistant coach for the University of Wyoming Cowgirls team. Most recently, he spent a year in Summit County CO, as an Assistant Professional at both the Keystone Tennis Center and the Breckenridge Tennis Center.
Tim began playing tennis senior year of high school for Kelly Walsh here in Casper. He spent a year playing for the Augustana College men's team before moving back to Wyoming to attend University of Wyoming. At UW he helped start and was the acting president for UW club tennis team in its first year as a club sport.
Tim has a passion for tennis and loves getting to work with people of all ages and abilities to help them improve their tennis games.